Buzzards Bay Brewing: Farming is Flavor
We approach each beer as a farmer does his crop; we look for the uniqueness of the ingredients, especially our grains/malts (which are the heart and soul of beer). As brewers that specialize in using only American grown malt, yeast and hops (including our own farm's wheat), our flavors and styles are truly local & unique.
Current releases are: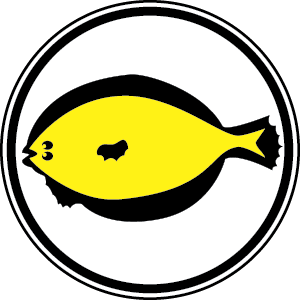 Flounder
Our classic unfiltered golden ale. Brewed with a blend of American barley with white wheat malts. Refreshingly hopped with the famous citrusy cascade.
Hop aromas of pithy white grapefruit, white flower and gentle spice.
Malt adds fresh-kneaded bread dough character.
Overall: Crisp, refreshing, pleasing dryness on the finish.
OG: 10.2 Plato / 4.2% Alc IBU: 12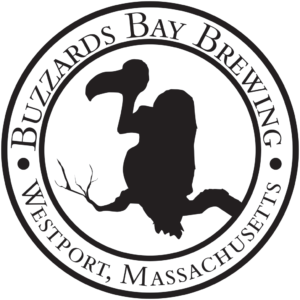 Buzzards Bay IPA
Our American India Pale Ale is brewed with a blend of American barley, caramel malt, vienna malt, white wheat and a special small batch roasted malt. Hopped with Warrior and Cascade and dry-hopped with Cascade and Mosaic.
Hop aromas of fresh-cut white flowers, exotic spice and abundant zesty grapefruit.
Malt adds biscuit and soft toffee flavors.
OG: 15.0 Plato / Alc 6.3% IBU: 44
Now Available in Cans (October 2019)
Havoc '19
This hoppy red ale is named after our brewery cat, Havoc. The Chaos hops are from our friends' family farm in Northfield. This single-hop beer is the only beer in the world brewed 100% with Chaos!
Teasing aromas of black tea, red fruit and lime chase the maltyness of New England grown and malted barley.
Overall: Pleasantly hoppy throughout with a bitter bite to finish.
OG: 13.2 Plato / 5.7% Alc / IBU: 34
Coming Soon!
West Porter
Our classic American dark ale. Enjoy the deep rich flavor of five malts (Pale, Bonlander, Dark Munich, CaraBrown and Dark Chocolate) blended for maximum smoothness.
Hop aromas are minimal.
Malt adds layers of goodness with caramel, coffee, toffee and the lovely crunch of graham cracker on the finish.
OG: 12.5 Plato / 4.9% Alc IBU: 24
Other beers you might see throughout the year:
Sow and Pigs: A Buzzards Bay Coalition Collaborative Brew
Our wildly popular new world kolsch is a truly special summer-time brew that raises funds for our friends at the BBC. Light, crisp with a subtle bite of hop.
Hop aromas of gentle citrus.
Malt adds delicate breakfast-cereal and dry finish.
OG: 11 Plato / 4.1% Alc IBU: 9
Horseneck IPA '19
A true New England IPA brewed with local malts and hops. Maine grown/Wareham malted pale male and Massachusetts grown/Hadley malted specialty malts. Cascade hops from Northfield, Massachusetts.
Hop aromas of pithy white grapefruit, white flowers, citrus.
Malt adds light toffee, hints of caramel and fresh baked bread.
OG: 14.8 Plato / 6.1% Alc IBU: 35
Moby D '19
Our clean, crisp brew has just the right amount of mild, smooth maltiness to be perfect for enjoying at home or inspiring you to voyage across the seven seas in search of the white whale.
We suggest the first option: malty not salty.
Brewed with a multitude of Massachusetts' malt.
Overall: smooth, malt with crisp, clean finish.
OG: 12.2 Plato / 5.0% Alc / IBU: 21
Burly Girly Barleywine
We picked over 8 kinds of malt for this Pink Boots Society collaboration brew!
Hopped with the special Pink Boots blend: Loral, Glacier, Mosaic, Simcoe and Sabro).
Malt flavors: dark brown sugar, toffee, dried fruit, roasted pecans, prunes, and more.
Hop aromas dance together with mild floral and a kiss of citrus.
OG: 19.8 Plato / 8.8% Alc IBU: 46
Lizzie's Famous "81 Whacks" Red IPA '19
Red IPA with rather extreme hopping. Kettle hopped with Warrior, Chinook, Columbus, Cascade, Mosaic, Mt Rainier, Citra, Pepite, Crystal
Dry Hopped with Mosaic, Citra.
Hops aromas of white flower, pineapple, pink grapefruit, and kaffir lime with deep centering scents of gooseberry, passion fruit, and lychee and a backdrop of white pine and eastern spice.
Malt adds a mild chewy caramel character.
Overall: unyielding hop bitterness throughout and finishes dry.
OG: 16.0 Plato / ABV: 7.4%  / IBU: 70