Buzzards Bay Brewing: Farming is Flavor
We approach each beer as if it were like any other crop on our farm; we look for something unique and delicious, bursting with freshness and subtle nuance.  As brewers that specialize in using locally grown malt and hops (including our own farm's wheat), our flavors and styles are, simply put, the flavor of our neighborhood (spoiler: our neighborhood is a quirky mix of farmers, families, fishermen and lots of Portuguese food).
And to note: we change up our beer recipes on a somewhat regular basis.  As each season produces different characteristics in the malt and hops, we respond with creativity.
LOCAL FAVORITES: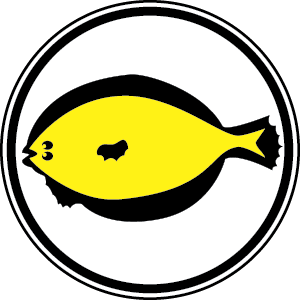 Flounder ™
We set out to brew a nice blond ale and through years of trials and tribulations, everyone seems to really like this one!  Our classic unfiltered golden ale. Brewed with a blend of local barley with white wheat malts. Refreshingly hopped with citrusy cascade.
Hop aromas of pithy white grapefruit, white flower and gentle spice.
Malt adds fresh-kneaded bread dough character.
Overall: Crisp, refreshing, pleasing dryness on the finish.  OG: 10.2 Plato / 4.2% Alc IBU: 12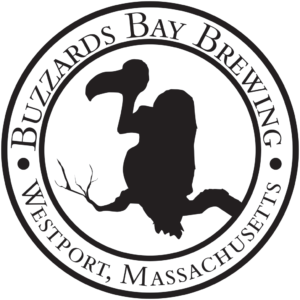 Buzzards Bay IPA ™
For much of our history our mantra was "The last thing the world needs is another IPA!"  Which in many ways is true to this day.  Except that, well, we do brew one now (actually we brew quite a few variations throughout the year  #sothere ).
Every year this ale changes as the new crop of hops offer an annual departure from the previous year.  As each year's hop harvest arrives, we anticipate new aromas and flavors as the seasons express themselves in our most popular IPA.  Hop aromas of mineola oranges, fresh-cut white flowers, exotic spice, and zesty grapefruit. Malt adds biscuit and soft toffee flavors.  OG: 15.0 Plato / Alc 6.3% IBU: 44
OTHER CURRENT RELEASES:
Boo™ – American Brown Ale
So delicious it's spooky.  We brew with a frightening number of malts (8!) including Pale, Brown, Pilsner, Chocolate, Victory, Oats and Caramel.  The result is a deeply disturbed brown ale that'll creep up on you and scare the maltiness into your life.
OG: 14.5 Plato / 5.7% Alc IBU: 12
Olde Buzzard Pale Ale™ – Extra Special Bitter
Our original recipe from the very first batch of Buzzards Bay Brewing in the summer of 1998!  A blend of malts that creates the perfect foil for these British grown hops, East Kent Goldings.  See, back in 1998, nobody grew hops or malts in New England.  Now?  We can brew all our beers with locally sourced ingredients, and we do, with this exception.
OG: 12.5 / 5.6% Alc / IBU 23
Harvest Haze™ – New England Grown New England IPA
Loaded with aromas of orange blossoms and mixed citrus, this juicy hazy IPA is an ode to the farmers of New England in a style that really shows off the amazing hops of Four Star Farm.
OG: 15.8 Plato / 6.2% Alc IBU: 35
Quacker Oat Stout™ – American Oatmeal Stout
A very roasty, toasty deep dark ale with a quisp white feather of foam.  The malt bill includes brown malt, roasted quistal malt and loads of oats.  Aromas of caramel, coffee, chocolate and graham quackers.   Bring a case home; quack it open later.
OG: 10.5 Plato / 3.9% Alc / IBU: 8
Mad Trucker Bogberry Sour™ – Cranberry Fruited Kettle Sour
You cannot escape the Mad Trucker of Coppicut Rd.  He brings this kettle sour to you through thick and thin and fog and bog.  A kettle sour highlighted with local cranberries!  Overall: fresh, zingy and tart.
OG: 8.5 / 3.5% Alc / IBU 8
Hawsepiper Lager: Dumpling Rock Bock™ – American Bock
Layers of toffee, fruit and baked graham cracker highlight this very drinkable malty bock.  These beers take over 3 months to round out and the result is something truly exceptional and very, dangerously, drinkable.   Lagering time: 16 weeks.
OG: 15.8 / 6.5% Alc / IBU 18
---
MANY OF OUR PAST BREWS:
Sow and Pigs®: A Buzzards Bay Coalition Collaborative Brew
Our wildly popular new world kölsch is a truly special summer-time brew that raises funds for our friends at the BBC. Light, crisp with a subtle bite of hop.
Hop aromas of gentle citrus.
Malt adds delicate breakfast-cereal and dry finish.
OG: 11 Plato / 4.1% Alc IBU: 9
Horseneck Haze IPA™
A true New England IPA brewed with local malts and hops. Maine grown/Wareham malted pale malt and Massachusetts grown/Hadley malted specialty malts. Cascade hops from Northfield, Massachusetts.
Hop aromas of pithy white grapefruit, white flowers, citrus.
Malt adds light toffee, hints of caramel and fresh baked bread.
OG: 14.8 Plato / 6.1% Alc IBU: 35
Pink Power Raspberry Sour™
The ladies of Buzzards Bay created this version of a clean, crisp delicious sour with refreshing tartness.   And then they perfectly highlighted all of that by the addition of real raspberries. Color: pink! Flavor: fruity berry.  Overall: pleasingly fresh
OG: 8.5 / 3.5% Alc / IBU 8
Hawsepiper Lager: Onset Amber™
A delicious marzen-style beer, similar to a Vienna style lager. Toasted bread and biscuit malt aroma and a smooth flavor make this one a favorite for those who love BBQ or sausages.  Lagering time: 8 weeks.
OG: 12.8 / 5.4% Alc / IBU 21
Hawsepiper Lager: Little Bay Bock™
Our take on a Maibock. Aromas of green tea, lemon and hints of black pepper and spice.  Wonderful cereal malt flavor with a mildly sweet finish that ends in a lovely kiss of bitter. Hazy, burnished brass color.
Lagered for 12 weeks
6.4% alcohol
Hawsepiper Lager: Kettle Cove™
Kissed with apple wood smoked malt, this is a crisp, clean refreshing change of pace. Lagering time: 8 weeks.
OG: 12.8 / 5.4% Alc / IBU 21
Hawsepiper Lager: Dumpling Rock Bock™
A richly layered homage to local malt.  So smooth and drinkable!  Clean, graham cracker crust, toffee notes, slightly sweet finish.  Lagering time: 16 weeks.
OG: 12.8 / 5.4% Alc / IBU 21
Hawsepiper Lager: Butler Flats Black™
Our New Englander's Schwarzbier is a dark lager with noted chocolate and coffee flavors; dark and mysterious but still refreshing and quenchingly dry with maybe a tiny hint of sweetness on the finish.  Lagering time: 10 weeks.
OG: 12.0 / 4.8% Alc / IBU 15
Hawsepiper Lager: Penikese Pilz™
We've re-invented a classic Bohemian style beer with New England malts.  Crisp, clean, spicy, slightly sweet with toasted biscuit and bready aromas; seductively complex. Lagering time: 8 weeks.
OG: 12.8 / 5.4% Alc / IBU 21
Smile and Wave™
A delightfully tart, light-bodied Berliner Weisse sour. 35% wheat malt lends a soft mouth-feel with a refreshing fruity acidity, finishes brilliant & clean.
Color: golden Flavor: tart, refreshing Overall: great for beer cocktails & summer sipping!
3.2% / IBU 8
Train Bridge™ Pale Ale
Our New Englander's Pale Ale brewed with a single hop (each batch is different) from Northfield, MA.  This single-hop brew is crisp, refreshing with a nice clean bitter finish.
Aromas of sticky tropical fruit, toffee and ripe, New England grown grain.
OG: 13.2 / 5.7% Alc / IBU: 34
Moby D™
Our clean, crisp brew has just the right amount of mild, smooth maltiness to be perfect for enjoying at home or inspiring you to voyage across the seven seas in search of the white whale.
We suggest the first option: malty not salty.
Brewed with a multitude of Massachusetts' malt.
Overall: smooth, malt with crisp, clean finish.
OG: 12.2 Plato / 5.0% Alc / IBU: 21
Lizzie's Famous "81 Whacks" IPA™
Our annual release of an IPA with rather extreme hopping.
Hops aromas of orange blossom, pineapple, pink grapefruit, and kaffir lime with deep centering scents lychee and a backdrop of white pine.
Malt adds a mild chewy caramel character.
Overall: unyielding hop bitterness throughout and finishes dry.
OG: 16.0 Plato / ABV: 7.4%  / IBU: 81
West Porter™
Our classic American dark ale. Enjoy the deep rich flavor of five malts selected and brewed for maximum smoothness.
Hop aromas are minimal.
Malt adds layers of goodness with caramel, coffee, toffee and the lovely crunch of graham cracker on the finish.
OG: 12.5 Plato / 4.9% Alc IBU: 24
Burly Girly Barleywine™
We picked over 8 kinds of malt for this Pink Boots Society collaboration brew!
Hopped with the special Pink Boots blend: Loral, Glacier, Mosaic, Simcoe and Sabro).
Malt flavors: dark brown sugar, toffee, dried fruit, roasted pecans, prunes, and more.
Hop aromas dance together with mild floral and a kiss of citrus.
OG: 19.8 Plato / 8.8% Alc IBU: 46
Flying Pig Cider™ (bone dry, lip smackin')
Brace yourself for a cider from an orchard planted in 1899!  84% apple / 7% quince / 9% pear.  Vibrant, intense bite with beautiful perfume of apple and the bite of quince.  Long fruity finish, ends like a fine champagne.
5.4% Alcohol
OTHER BEERS THROUGHOUT THE YEARS… Havoc, Swamp Yankee Black IPA, Quacker Oatmeal Stout, Big Mamie Brown Ale, Oktoberfest, Vienna Lager, Left Blank, Number 2 Pencil, Elephant Rock Bock, Dortmunder, Gold Medal Lager, Pilsner, Black Lager, Olde Buzzard Lager, Rauchbier, X Bock, Mai Bock, Pale Ale, Flip Flop Summer Ale, Stock Ale, Golden Ale, AltBier, John Beere, Farmale (IP Hay), CIA, Semper Fi PA, Semper Rye, Queequeg's Querilous Query, Gosnold's Hope, Undrinkable, Craison, Saison, Farmhouse Reserve, Cranberry Lambic, India Pale Lager (IPL), Harrygansett, Dr Fowler's Funk, Christmas Ale (with grapes), Light of the World,  Hot Cocoa Ale, Weizen Dopplebock, 1602 Colonial Style Porter, Summer Wheat, Second Street Wheat, Hefeweizen, Case of the IPA, Island Export, Dunkelweizen, Dunkel, The Doctor, The Exploits Of Count Vorlauf In The Hop Wars , Old Bartlemy's Smoked Ale, Winter Wheat, Not Pumpkin Ale, Spring Saison, Harvest Bock, Father Mapple's Double Smoked IPA, What the Heck Pilsner, Lump O' Coal Porter…and probably a couple dozen more we just plain forgot.