Buzzards Bay Brewing: Farming is Flavor
We approach each beer as a farmer does his crop; we look for the uniqueness of the ingredients, especially our grains/malts (which are the heart and soul of beer). As brewers that specialize in using only American grown malt, yeast and hops (including our own farm's wheat), our flavors and styles are truly local & unique.
Current releases are: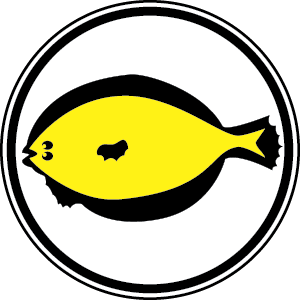 Flounder
Our classic unfiltered golden ale. Brewed with a blend of American barley with white wheat malts. Refreshingly hopped with the famous citrusy cascade.
Hop aromas of pithy white grapefruit, white flower and gentle spice.
Malt adds fresh-kneaded bread dough character.
Overall: Crisp, refreshing, pleasing dryness on the finish.
OG: 10.2 Plato / 4.2% Alc IBU: 12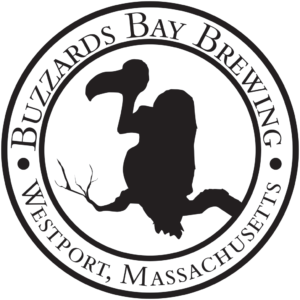 Buzzards Bay IPA
Our American India Pale Ale is brewed with a blend of American barley, caramel malt, vienna malt, white wheat and a special small batch roasted malt. Hopped with Warrior and Cascade and dry-hopped with Cascade and Mosaic.
Hop aromas of fresh-cut white flowers, exotic spice and abundant zesty grapefruit.
Malt adds biscuit and soft toffee flavors.
Overall: Up front bitterness followed by a touch of lovely malt and finishes dry.
OG: 15.0 Plato / Alc 6.3% IBU: 44
Lizzie's Famous "81 Whacks" Red IPA '19
Red IPA with rather extreme hopping. Kettle hopped with Warrior, Chinook, Columbus, Cascade, Mosaic, Mt Rainier, Citra, Pepite, Crystal
Dry Hopped with Mosaic, Citra.
Hops aromas of white flower, pineapple, pink grapefruit, and kaffir lime with deep centering scents of gooseberry, passion fruit, and lychee and a backdrop of white pine and eastern spice.
Malt adds a mild chewy caramel character.
Overall: unyielding hop bitterness throughout and finishes dry.
OG: 16.0 Plato / ABV: 7.4%  / IBU: 70
West Porter
Our classic American dark ale. Enjoy the deep rich flavor of five malts (Pale, Bonlander, Dark Munich, CaraBrown and Dark Chocolate) blended for maximum smoothness.
Hop aromas are minimal.
Malt adds layers of goodness with caramel, coffee, toffee and the lovely crunch of graham cracker on the finish.
OG: 12.5 Plato / 4.9% Alc IBU: 24
Old Bartlemy's Smoked Ale
Details to come.